Ask Question About Product
Note:
HTML is not translated!
Thermal Cycler-TC1000-G(Gradient)/TC1000-S(Standard), 96 x 0.2 mL PCR Tube, 8 x 12 PCR Plate or 96 Well Plate, DLAB
TC1000-G
TC1000-S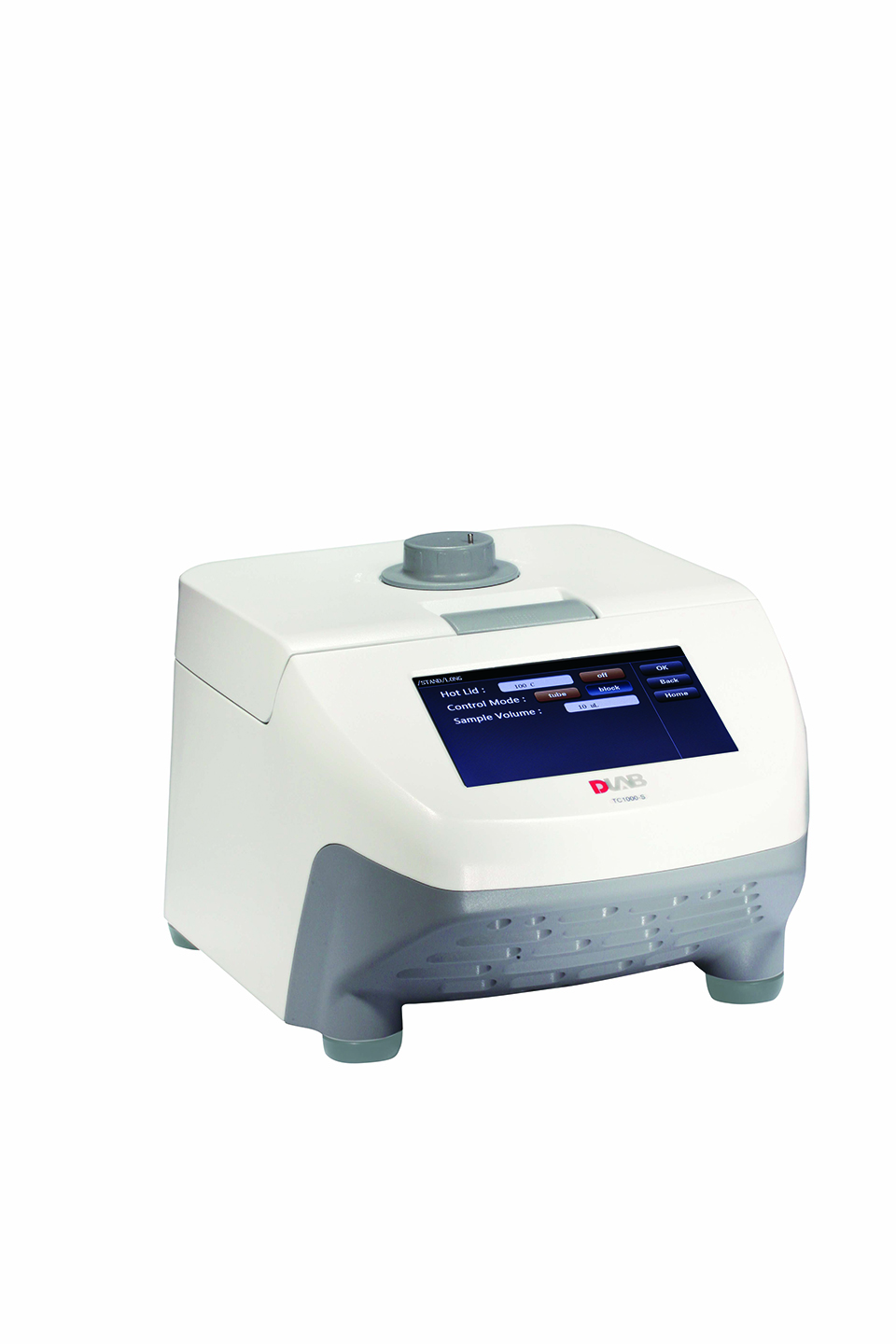 Description:
Thermal Cyclers are essential laboratory instruments in the field of biotechnology, cloning, genotyping, mutagenesis, etc. The Thermal Cycler Gradient features gradient function to achieve excellent heating and cooling rates and temperature uniformity in a single run, fulfilling every wish for easy optimization of PCR assays with high throughput.
Features:
• Reliable heating/cooling elements and precise temperature control
• Unique design of block ensures the temperature uniformity and repeatable resutls
• 7 inch large colour panel screen for easy programming with user friendly software
• High performance DSP and temperature control
• Fast heating and cooling rate
• Large user program storage
Specifications
TC1000-G
TC1000-S

Sample Capacity

96x0.2mL PCR tube,

8x12 PCR plate or 96 well plate

96x0.2mL PCR tube,

8x12 PCR plate or 96 well plate

Heating Temperature Range/℃

4-105

4-105

Lid Temperature Range/℃

30-110

30-110

Temperature Display Accuracy/℃

±0.1

±0.1

Temperature Display Accuracy@55℃

±0.3

±0.3

Temperature Uniformity@55℃

<0.3

<0.3

Max. Heating/Cooling Rate

3℃/Sec

3℃/Sec

Gradient Temperature Setting Range/℃

30-99℃

-

Gradient Range/℃

1-42℃

-

Adapter Block Material

Aluminum

Aluminum

Display

7"LCD 800x480

7"LCD 800x480

Input

Touch Panel

Touch Panel

User Defined File System

Max. 30 Segments 99 cycles max. 16 folders and 16 files each folder

Max. 30 Segments 99 cycles max. 16 folders and 16 files each folder

Power Off Protection

Yes

Yes

Power Supply

100~120V/200~240V, 50/60Hz

100~120V/200~240V, 50/60Hz

Dimension[WxDxH]

280x370x250mm

280x370x250mm

Weight

11kg

11kg
Packing Information
| | |
| --- | --- |
| Ca.No. | Model |
| 5034102300 | TC1000-G Gradient Thermocycler |
| 5034101300 | TC1000-S Standard Thermocycler |