Magnetic Stirrer, MS-PA , MS-PB, 0-1500rpm, Max.Stirring Quantity 3L H2O, DLAB
Brand:

DLAB

Model:

MS-PA/MS-PB

Availability:

In Stock
---
Ask Question About Product
Note:
HTML is not translated!
Magnetic Stirrer, MS-PA , MS-PB, 0-1500rpm, Max.Stirring Quantity 3L H2O, DLAB
MS-PA LED Digital Magnetic Stirrer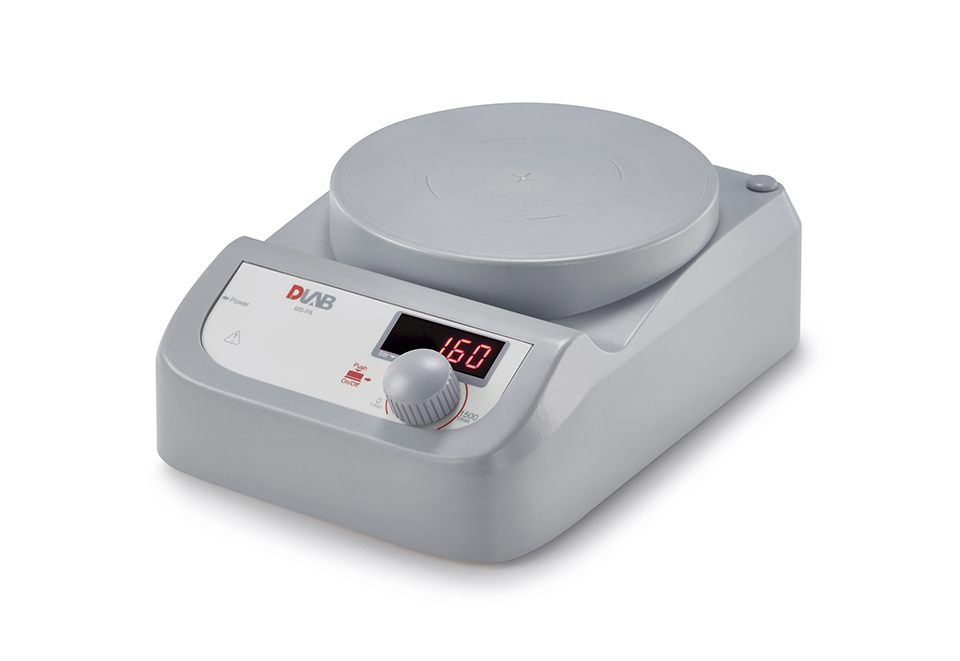 MS-PB Magnetic Stirrer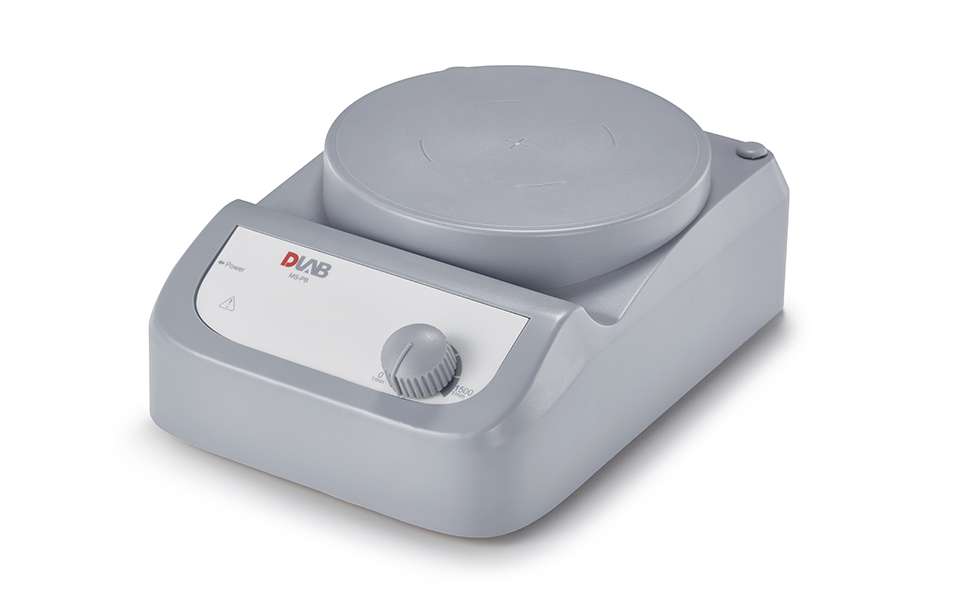 Description:
DLAB new heating magnetic stirrer with aluminum work plate, is capable of rapid heating and stable heating as well as precise temperature control. Almost all leading safety standards and features are included for superior and are cost-effective. They are widely used in chemical synthesis, physical and chemical analysis, bio-pharmaceuticals, etc.
Features:
• Digital speed control within the range of 0 – 1500 rpm
• Maximum stirring quantity of H2O at 3L
• LED display shows speed
• Nylon+GF housing provides a good performance of chemical resistance
| | |
| --- | --- |
| MS-PA | MS-PB |
| Digital speed control within the range of 0 – 1500 rpm | Digital speed control within the range of 0 – 1500 rpm |
| Maximum stirring quantity of H2O at 3L | Maximum stirring quantity of H2O at 3L |
| LED display shows speed | - |
| Nylon+GF housing provides a good performance of chemical resistance | Nylon+GF housing provides a good performance of chemical resistance |
Specifications:
| | | |
| --- | --- | --- |
| | MS-PA | MS-PB |
| Work plate dimension | φ135mm(5 inch) | φ135mm(5 inch) |
| Work plate material | Nylon+GF | Nylon+GF |
| Motor type | Brushless DC motor | DC motor |
| Motor input power | 5W | 5W |
| Motor output power | 3W | 3W |
| Power | 15W | 10W |
| Voltage | 100-120/200-240V,50/60Hz | 100-120/200-240V,50/60Hz |
| Stirring positions | 1 | 1 |
| Max. stirring quantity[H2O] | 3L | 3L |
| Max. magnetic bar[length] | 50mm | 50mm |
| Speed range | 0-1500rpm | 0-1500rpm |
| Speed display | LED | Scale |
| Protection class | IP42 | IP42 |
| Dimension[WxDxH] | 150×260×80mm | 150×260×80mm |
| Weight | 1.8kg | 1.8kg |
| Permissible ambient temperature and humidity | 10-40°C, 80%RH | 10-40°C, 80%RH |
Packing Information
| | |
| --- | --- |
| 8030284200 | MS-PA LED Digital Magnetic Stirrer, plastic plate |
| 8030294000 | MS-PB Classic non-Digital Magnetic Stirrer, plastic plate |