Electronic Micropipette (0.5-1000µL), dPette+/dPette, Pipetting, Mixing, Stepper and Dilution, DLAB
Brand:

DLAB

Model:

dPette+/dPette

Availability:

In Stock
---
Ask Question About Product
Note:
HTML is not translated!
Electronic Pipette (0.5-1000µL), dPette+/dPette, Pipetting, Mixing, Stepper and Dilution, DLAB
dPette Plus

dPette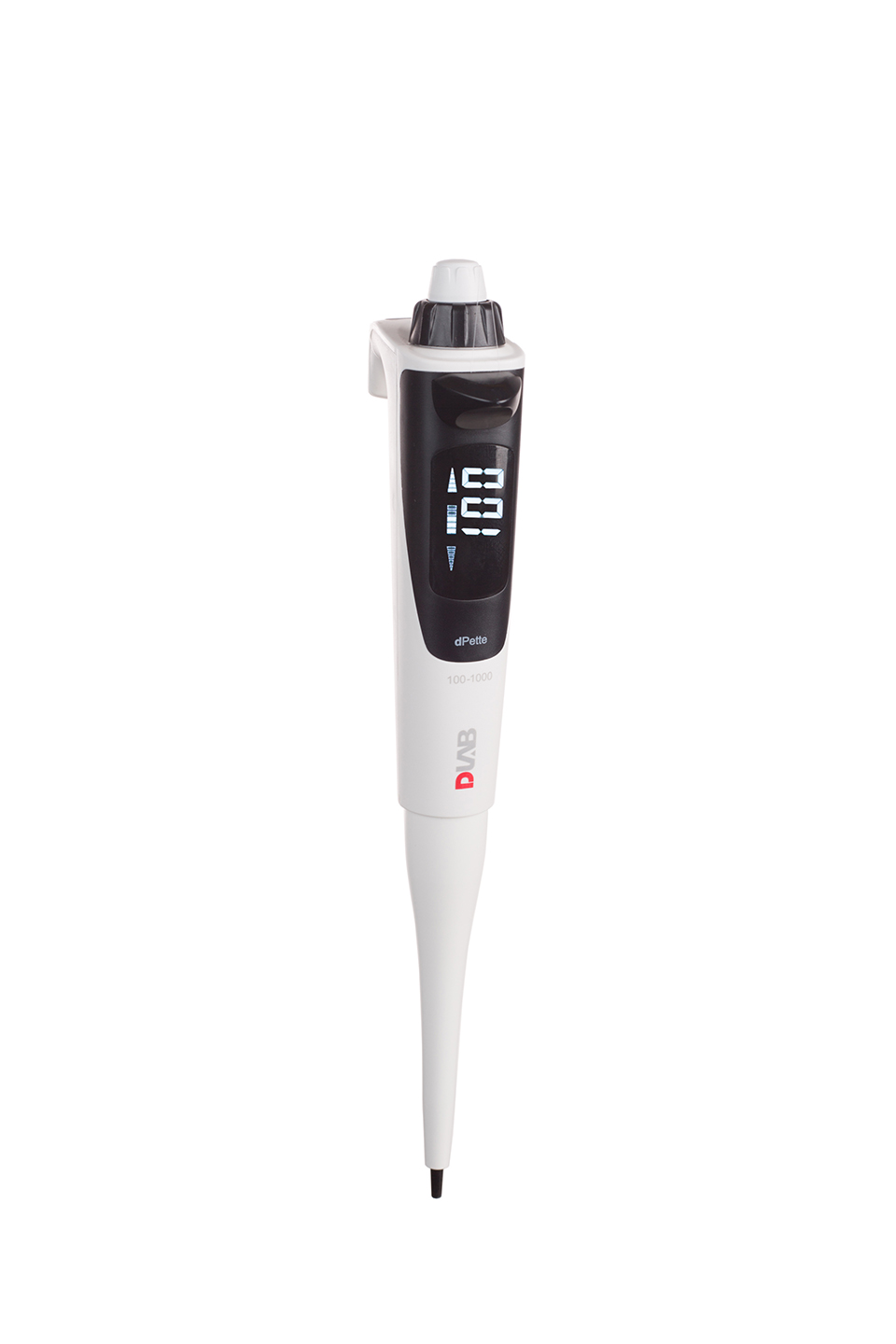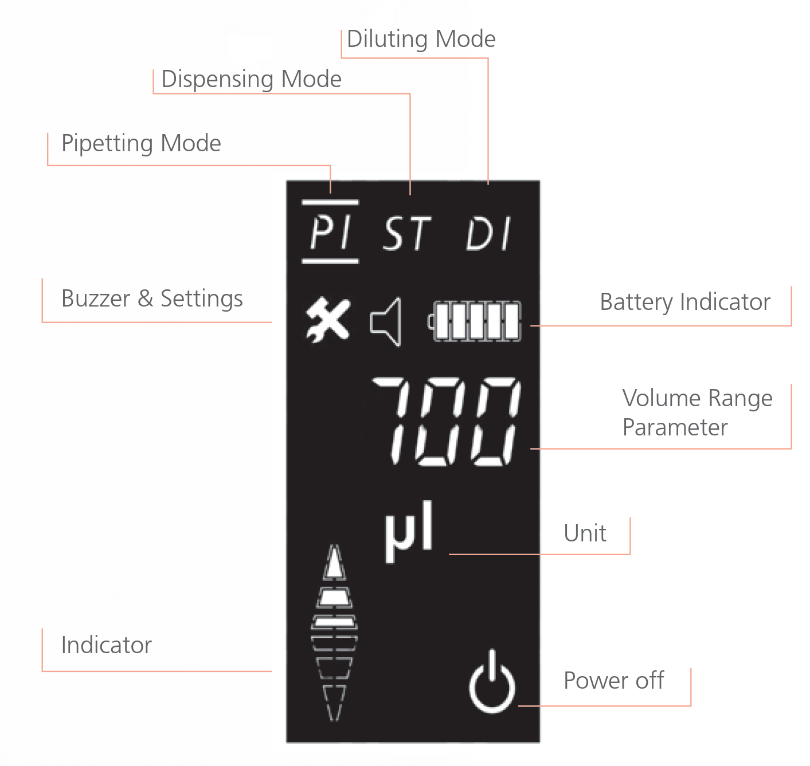 Function and Description:
Multifunction Electronic Pipette is an innovative electronic pipette developed by DLAB. It combines the feature of manual pipette as ergonomic and light weight with the feature of electronic pipette as labour-saving and high performance, it offers new pipetting experience to the users.
Features:
• High accuracy, high performance stepper motor ensures accuracy
and repeatability, eliminating manual pipetting errors
• A motor driven digital control pipette with multifunction
• 2 buttons handle all operational settings
• Light weight, ergonomic design, small body dimension for easy
handling that guarantees fatigue free pipetting
• Pipetting, Mixing, Stepper and Dilution(Only dPette+)
• Pipetting, Mixing(dPette)
• Adjustable speeds for aspiration and dispensing
• Li-ion battery and dual charging modes enable longer operation
time
• Self calibration
Specifications:
Channels

Volume Range

Increment

Test

Volume

Error limits in accordance to ISO8655-2

accuracy error

precision error

μL

μL

μL

μL

%

s.d.*μL

CV%*

1

0.5-10

0.01

10

±0.10

±1.00

0.05

0.50

1

±0.035

±3.50

0.03

3.00

1

5-50

0.1

50

±0.40

±0.80

0.15

0.30

5

±0.15

±3.00

0.125

2.50

1

30-300

1

300

±1.80

±0.60

0.60

0.20

30

±0.90

±3.00

0.21

0.70

1

100-1000

5

1000

±6.00

±0.60

2.00

0.20

100

±3.00

±3.00

0.60

0.60
* s.d. = Standard Deviation
*CV = Coefficient of Variation
DLAB specifications are used as guidelines and the user calibration
should refer to the industrial standard ISO 8655
Packing Information
dPette
| | |
| --- | --- |
| Cat. No. | Volume |
| 7016001001 | 0.5-10μl |
| 7016001002 | 5-50μl |
| 7016001003 | 30-300μl |
| 7016001004 | 100-1000μl |
dPette+
| | |
| --- | --- |
| Cat. No. | Volume |
| 7016201001 | 0.5-10μl |
| 7016201002 | 5-50μl |
| 7016201003 | 30-300μl |
| 7016201004 | 100-1000μl |
Related Products