1200℃ Vacuum Atmosphere Box Furnace, Volume 12L, Power 4KW, STZ-12-12, Sante Furnace
---
Ask Question About Product
Note:
HTML is not translated!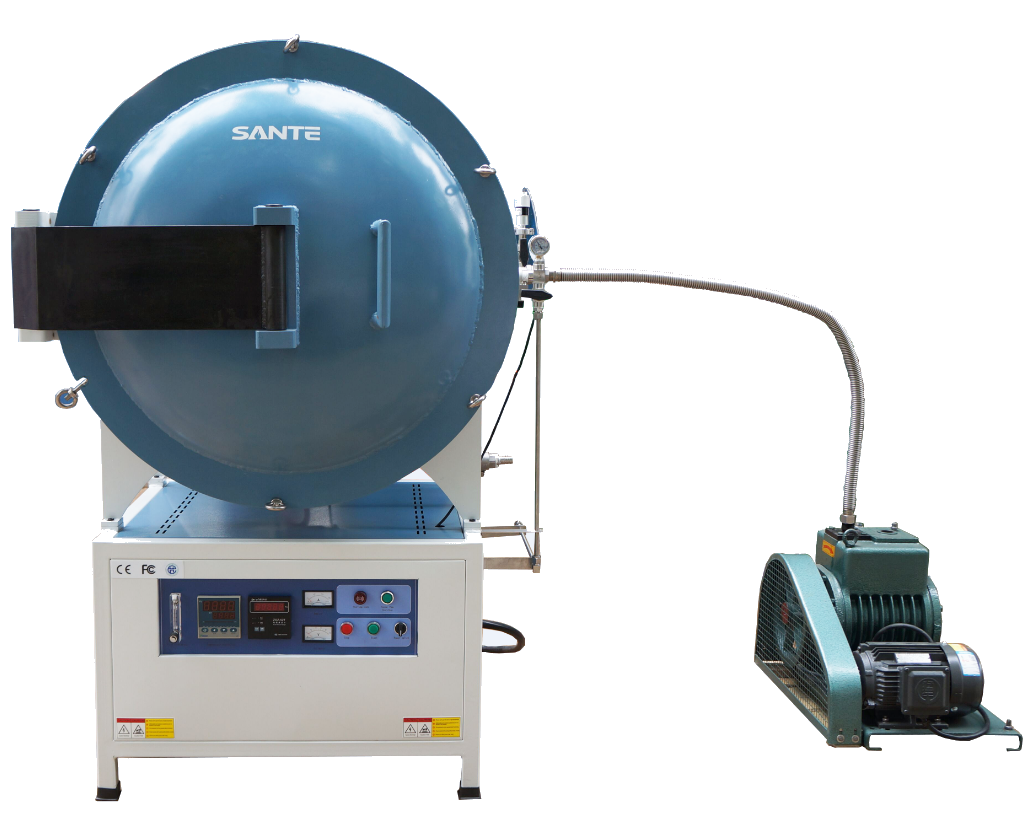 Brief introduction:
The Vacuum furnace with vacuum unit: Rotary oil pump +Roots vacuum pump. Vacuum level at 0.1 pa
1 Max 1200°C design, continuous operating at 1100°C.
2 High-quality alloy resistance wire as the heating element
3 High-quality Alumina Ceramic Fiber as chamber material
4 Temperature controllers: PID temperature control, LCD touch screen can choose.
5 Chamber capacity: L to 45L according to customer request
6 Thermocouple: K style
7 Application: Laboratories of institutions of higher learning. Scientific research institutions factory enterprise. New material field (metal material, ceramic material, nanomaterial, semiconductor material etc.)
Product description
STZ series products mainly aim at daily application and development of the laboratory. High-quality chamber material and stable temperature control system can ensure the reliability of experimental data. New type ceramic fiber material as the chamber material and high-quality high-temperature alloy wire as heating element. Temperature controller adopts large touchscreen microcomputer PID control module, which can reach accurate temperature control and constant temperature requirements.
Product features
1. Chamber material adopts vacuum forming ceramic fiber. It has not to powder drops off with high temperature, small heating capacity and saving energy more than 50%.
2. Heating element adopts high-temperature alloy wire, which can bear heavy load. It is stable and has long service life
3.High heating speed and it takes 15-30 minutes from room temperature to 1000℃
4.High precision of temperature control with the temperature compensation and correction function at precision±1℃
5. Imported temperature control instrument with the programmable function can set heating curve and programme 2 groups 16 segments.
6. The integrative structure can reduce the used space with excellent appearance design.
7. Electronic parts and components adopt DELIXI brand with earth leakage function. It is safe and reliable.
8.With alerting signal for the over-temperature during the working process, which can complete protective action automatically.
9. When the programs are set and press the starting button, the following steps will proceed automatically.
10. Double door design structure with flange sealing and PTFE sealing ring can ensure sealing property and can inlet inert protective gas under vacuum. The external metal pipe can make the high temperature volatile hazardous gases flow to the specified place.
11. The optional large screen paperless recorder is available which can complete the real-time record of the heating curve. It can analyze and print experimental data with memory card.