Ask Question About Product
Note:
HTML is not translated!
MS7-H550-Pro/MS7-H550-S, Digital Magnetic Hotplate Stirrer, DLAB
MS7-H550-Pro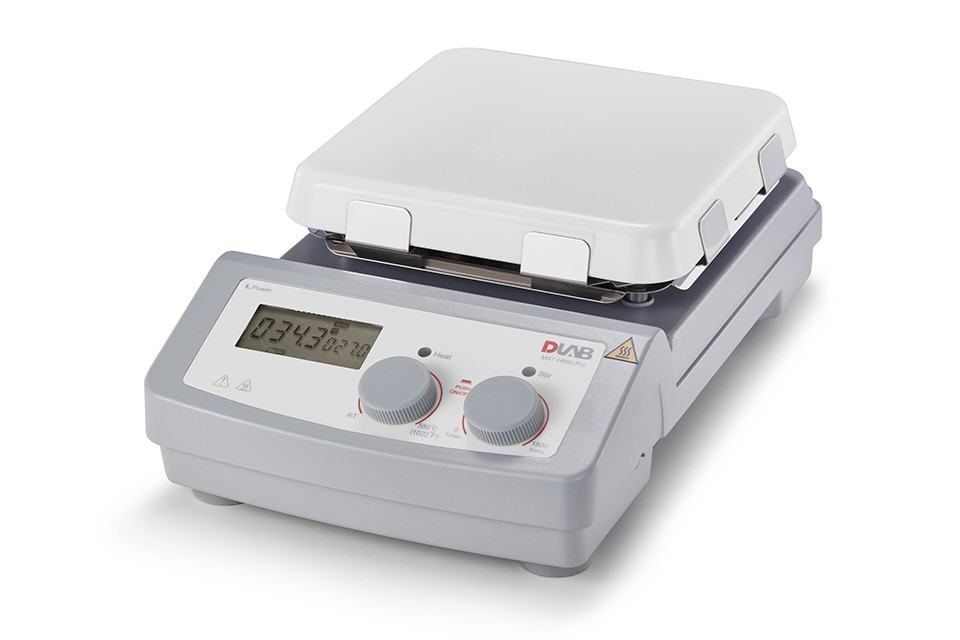 MS7-H550-S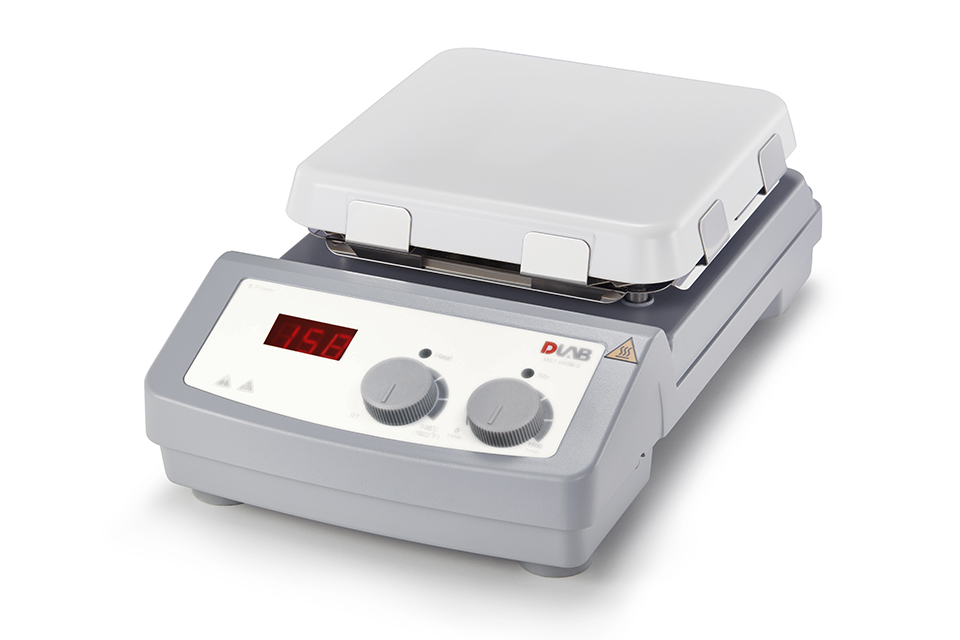 Description:
DLAB 550 °C series magnetic stirrer is developed for demanding application. It is widely used in chemical synthesis, physical and chemical analysis, bio-pharmaceuticals, etc. Combining with glass ceramic work plate, brushless DC motor and external temperature sensor, the work plate temperature is optimized up to 550 °C.
LCD Digital 7'' Square Hotplate Magnetic Stirrer,glass ceramic hotplate,heating temperature up to 550°C.
Include:LCD Digital 7'' Square Hotplate Magnetic Stirrer,glass ceramic hotplate,heating temperature up to 550°C(8030122111)+ PT1000A (18900016) + support clamp 18900017
Features:
• Outstanding rushless DC motor enables more stirring power
• Maximum heating plate temperature of 550 °C
• Digital speed control with maximum speed up to 1500 rpm
• Build in PID controller ensures safe heating of the medium with overheating protection
• The "HOT" warning will flash if the plate temperature is above 50 °C even when the hotplate is turned off
• LCD display for precise monitoring of speed and temperature
• External temperature control is possible by connecting the temperature sensor (PT1000) with accuracy at ±0.2 °C
• Glass ceramic work plate provides excellent chemical-resistance performance and most efficient heat transfer
• Remote function provides PC control and data transmission
• Two rotating knobs enable easy adjustment of speed and temperature
Specification:
MS-H550-Pro

MS7-H550-S

Work plate Dimension [W x D]

184x184mm (7 inch)

184x184mm (7 inch)

Work plate material

Glass ceramic

Glass ceramic

Motor type

Brushless DC motor

Shaded pole motor

Motor rating input

18W

15W

Motor rating output

10W

15W

Power

1050W

1030W

Heating output

1000W

1000W

Voltage

100-120/200-240V 50/60Hz

100-120/200-240V 50/60Hz

Stirring positions

1

1

Max. stirring quantity, [H2O]

20L

10L

Max. magnetic bar[length]

80mm

80mm

Speed range

100-1500rpm

resolution±1rpm

0-1500rpm

Speed display

LCD

Scale

Temperature display

LCD

LED

Heating temperature range

Room Temp.-550°C, increment 1°C

Room Temp.-550°C, increment 1°C

Temperature control accuracy

±1°C(<100°C) ±1%(>100°C)

±10°C

Overheating protection

580°C

580°C

Temperature display accuracy

±0.1°C

±1°C

External temperature sensor

PT1000 (accuracy ±0.2)

PT1000 (accuracy ±0.2)

"Hot" warning

50°C

50°C

Data connector

RS232

-

Protection class

IP21

IP21

Dimension [WxDxH]

215x360x112mm

215x360x112mm

Weight

5.3kg

4.5kg

Permissible ambient temperature and humidity

5-40°C, 80%RH

5-40°C, 80%RH
Packing Information
| | |
| --- | --- |
| 8130122111+ 18900017 | MS7-H550-Pro(Temperature sensor and support clamp included) |
| 8130122211 +18900017 | MS7-H550-S(Temperature sensor and support clamp included) |
Related Products