Electronic Titrator, dTrite, Volume Range 0.01mL-99.99mL, Max Piston 10mL, Resolution 10μL, DLAB
Brand:

DLAB

Model:

dTrite

Availability:

In Stock
---
Ask Question About Product
Note:
HTML is not translated!
Electronic Titrator, dTrite, Volume Range 0.01mL-99.99mL, Max Piston 10mL, Resolution 10μL, DLAB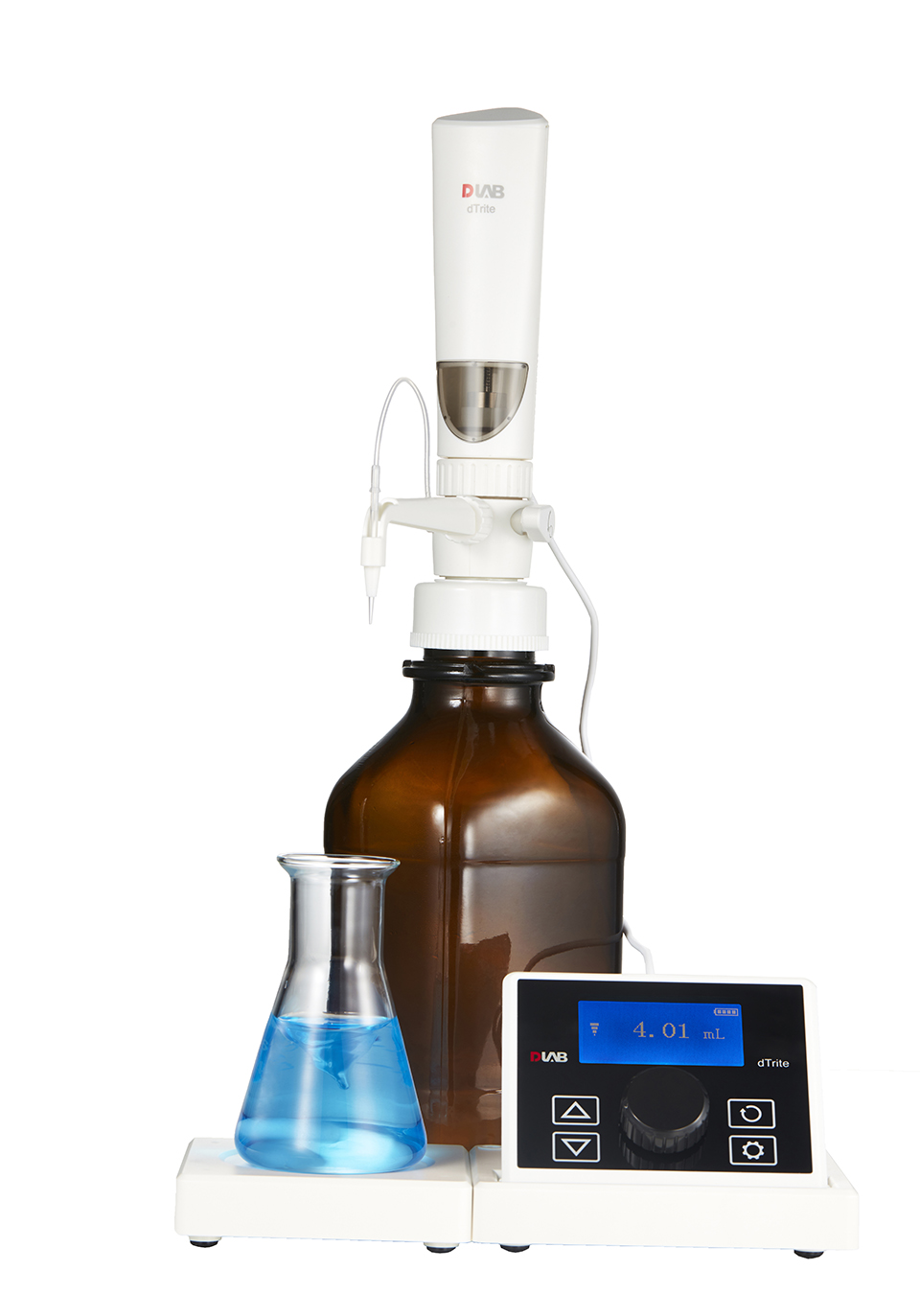 Description:
The dTrite Digital Burette provides accurate, precise and convenient bottle-top titration, as well as optimum operator safety.
It combines both magbetic stirrer and titrator functions, making it easier for the operator to
achieve satisfactory results in the field of analytical
chemistry, food industry, water analysis etc.
Features:
· High quality motor providing excellent precision and accuracy
· Electronic control decreases the repetitive strain injury
· Remote control panel prevents manual disturbance during operation
· Built-in magnetic stirrer support
Specifications:
| | |
| --- | --- |
| Volume Range | 0.01mL-99.99mL, Max piston lift is 10mL, resolution is 10μL |
| Volume Accuracy | R=0.2% CV=0.07% |
| Velocity | 16 stages |
| Operating Temperature Range | 10℃-30℃ |
| Quality Control | DIN EN ISO 8655 |
| Control Type | External control, including the stirrer and the burette program |
Accessory List:
| | |
| --- | --- |
| Cat. No. | Descriptions |
| 17400037 | Reagent Bottle (Brown, 1L) |
| 17400017 | GL32, Adapter, 45/32 mm |
| 17400018 | GL38, Adapter, 45/38 mm |
| 17400019 | GL25, Adapter, 32/25 mm |
| 17400020 | GL28, Adapter, 32/28 mm |