Ask Question About Product
Note:
HTML is not translated!
DM0636 Multi-Purpose Low Speed Centrifuge, Multi Rotors, Multi Tube Sizes, Multi Angles, DLAB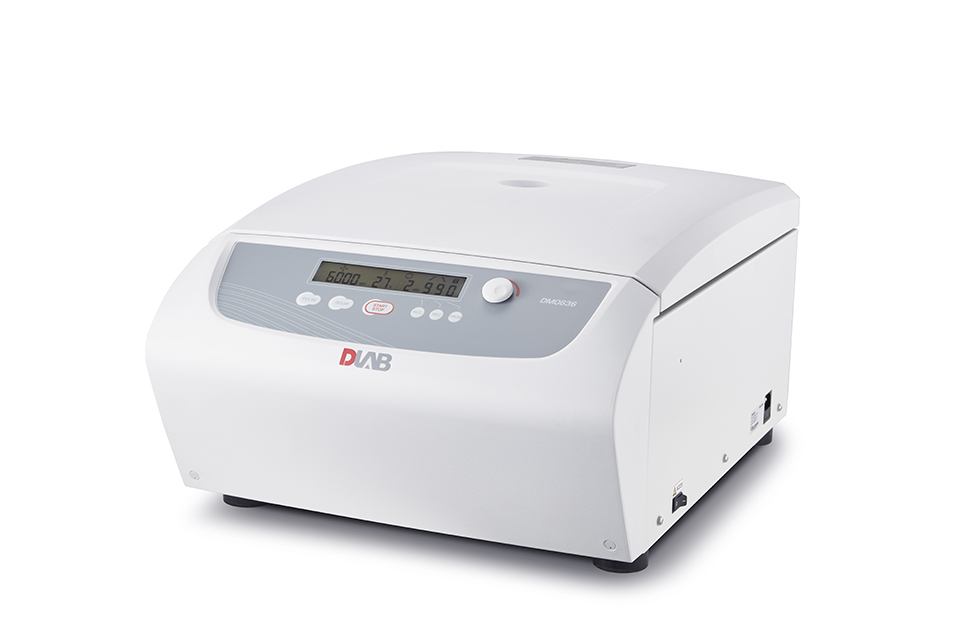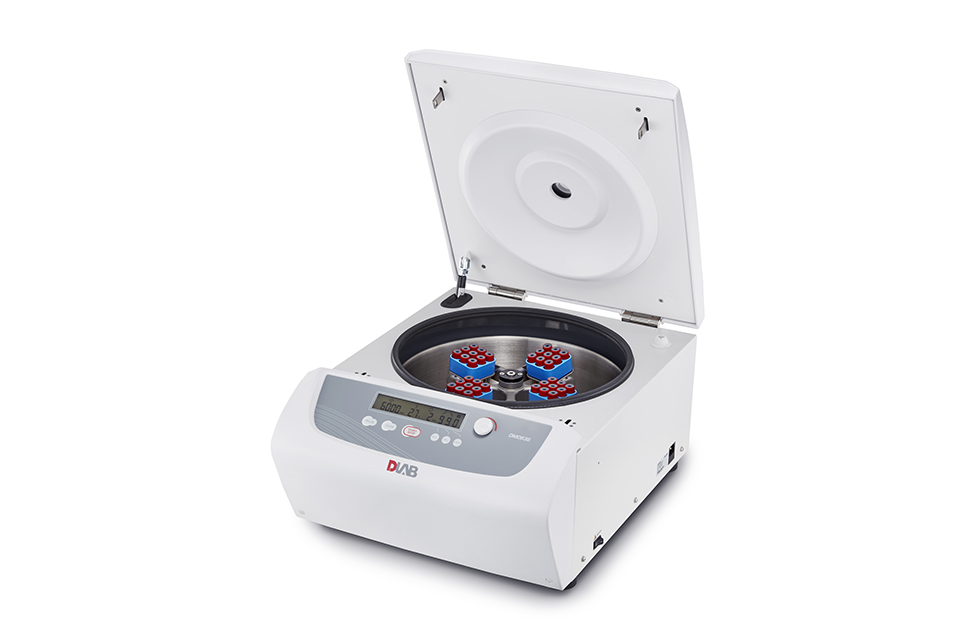 DLAB clinical centrifuges are widely used in the separation of serum, plasma, urea, blood samples and other routine applications in hospital and research laboratories.
Conforms to international safety standards and regulations
·DLAB clinical centrifuges are marked with CE, cTUVus and FCC
·Passed the explosion-proof test / MCA test according to IEC/EN61010-2-20
·Passed EN61010-2-101:2002 particular requirements for In-vitro diagnostic (IVD) medical equipment
·High strength plastic rotor gives excellent balance to guarantee stable operation
·Dual protection housing particularly advantageous for safe running
·Brushless DC motor precisely accelerates to the set speed
Precise control
·Powerful CPU for easy operation of speed, time and all other parameters
·High accuracy of speed
·Digital timer adjustable from 30 sec. to 99 min or set for continuous run
·Gentle braking at low speeds with efficient separation
Ergonomic design
·Easy operation thanks to intuitive menu and easy-to-read display
·RPM or G-force can be set and displayed
·Parameters can be modified after the set speed is reached
·Pressing and holding PULSE key for quick spin function
·Automatic lid-lock release
·Easy-to-read processing display and sound alert
Description:
DLAB Multi-Purpose Clinical Centrifuge is ideal for the centrifugation of samples in clinical chemistry, cytology, research laboratories, industrial laboratories, etc.
This centrifuge is suitable for tubes with caps, blood collection or urine tubes. Swing-out bucket rotors and adapters can be compatible with standard tubes up to 100mL at low speed.
Features:
·Speed can be set from 300- 6000rpm
·Maximum capacity of the centrifuge: 100 mLx4
·9 Acceleration/10 Brake speed settings to ensure optimal separation
·Powerful cooling system for precise temperature control of both chamber and samples(0636R)
·A wide range of accessories (fixed angle and swing-out bucket rotors)
·Automatic rotor identification
·Timers can be set up to 99 min. for short run/ continuous run
·9 procedures stored in memory makes the operation much simplified
·Maintenance-free brushless DC motors
Specifications:
| | |
| --- | --- |
| Speed range | 300-6000rpm, Increment: 10rpm |
| Max. RCF | 4300xg |
| Speed accuracy | ±20rpm |
| Max. Capacity | 100mLx4 |
| Run Time | 30sec-99mins/continuous |
| Motor | Brushless DC |
| Display | LCD |
| Program Memory | 9 |
| Safety Devices | Door Imbalance protection, Over speed& Over temperature detection |
| Acceleration/Deceleration | 9↑/10↓ steps |
| Power | 660W; Single-phase AC220V-240V,50Hz/60Hz,6.3A; AC110V-120V, 50Hz/60Hz, 10A |
| Dimension[WxDxH] | 445x579x269mm |
| Weight | 36kg |
| Certification | CE |
| Advanced features | Speed/rcf switch; Rotor identification |